Here on the eastern seaboard, we're expecting another round of "wintry mix" and as soon as I hear that phrase, I immediately want to snuggle on the couch and sit in front of a roaring fire.
Since I live in an apartment, and they frown on the lighting on fire of random things, I guess for now it's just daydreaming... or is it?
I found a few interesting takes on what a fireplace really is, and I have to say... they made me pretty excited! These are all bioethanol burning so you can have them in the house without a separate ventilation system for them. I imagine they don't put out a ton of heat but they sure do look cozy.
First up, the Ponton Fireplace by Wolf Udo Wagner on
Generate
.
Its a little hard to get the scale here but I think its about the size of a small camp fire. Plus, I *love* the glass and clean lines of this little guy.... not to mention its the most affordable of the bunch.
Next up is this one from Aktys that I found on
digsdigs
.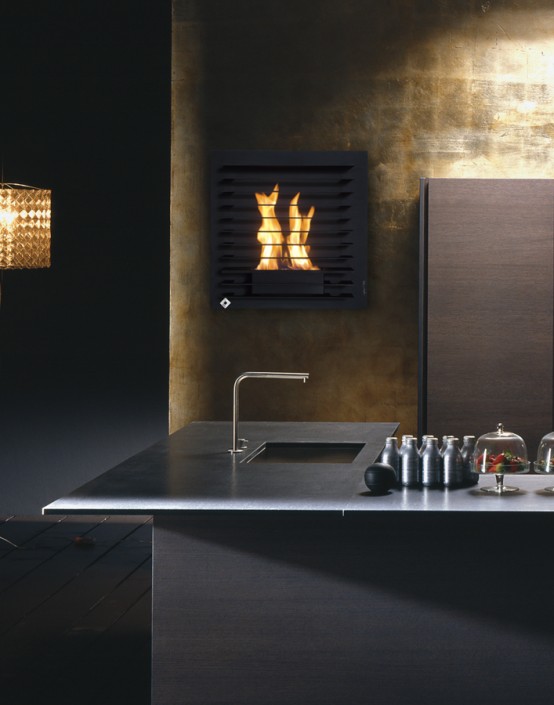 I love the muted black of this one and from the looks of it, you could hang it up on any wall without it being too intrusive.
Finally, my favorite of the bunch is this one by Swedish designer Fredrik Hylten-Cavallius.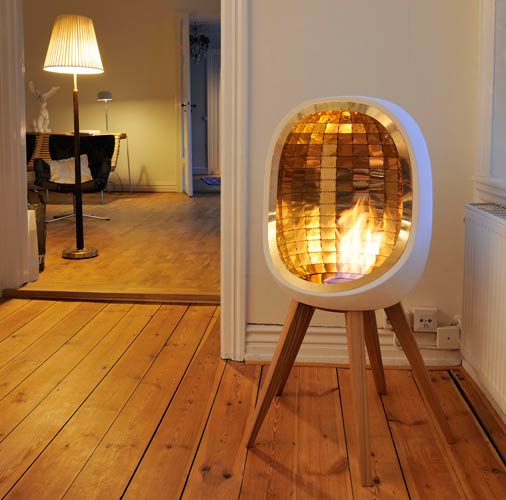 Practically demands snuggling...
From the looks of his
website
, this was his master's thesis project. I don't see any ordering information but I'd be all over that if I could. Plus, it's named after Danish architect and mathematician Piet Hein, the best of the Danish architects! What more could you ask for? Seriously - i want this!